Name:
Byakuran Kaguya
Age:
16
Gender:
Male
Description:
Byakuran is a fairly-tall teenager with blue hair in a so-called pineapple style. His left eye is blue and his right eye is red. He weights around 155lbs and stands at 5' 11". he usually wears a black jacket, a white T-shirt, a black necktie and black trousers with boots, including two white belts. Like most Kaguya he has the two red dots on his forehead, though it is usually covered by his hair.
Personality:
Byakuran is almost never seen without his trademark smile. It is always seen on his face whether he is breaking down a ninja's plan, peeping on women, or vivdly describing his wildest fantasies infront of anyone he will always keep a wide innocent smile on his face. Byakuran is also very hard to anger, due to the fact that he is very laid back.
Likes: Byakuran likes a few things. He loves women and peeping on them, its his favorite pass time to look at the naked body of the female gender. He also loves to gamble, after spending most of his life playing the gamble called life he's come to find a solemn pleasure in gamble but unlike everyone else he the only person that gambles to lose. Byakuran also likes to play chess and shogi, he doesn't care to win but he does enjoy the mental struggle that comes when he plays the game even if he does win.
Dislikes:  Winners, those who were born strong, the ones who will never know failure, never know the pleasure of losing, those who will never know the feeling of the struggle. Byakuran both dislikes and feels sorry for those kind of people. Those with so much talent that they don't understand what it is like to fail. Byakuran also doesn't like to talk much about himself, in his mind there is no reason for him to really say anything about himself. Most times when people ask anything about him he will usually attempt to avoid the question. Byakuran also hates stuck up shinobi, like the dreaded Yuki clan and the hozuki. They seem to annoy him to no end
Rank:
Genin
Village:
Kirigakure
Character history:
Most of Byakuran's history comes from his brother. He was born to two other Kaguya shinobi. Like his brothers and sisters he was taught and trained to become one of kiri's best shinobi. Focusing mainly on taijutsu. In his family Baykuran was never babied even though he was the youngest in his family. In fact because he was the youngest he had no choice but to push himself to keep up with his brother and sisters. Lifting the same weights his brother lifted while only being 5 and his brother being 7. Running long distances for hours to keep up with his brother. Everything Byakuran did was to copy his brother.
Then he became a genin. Which wasn't really a big thing in his family. They were Kaguya, such a thing was expected. Besides there was something much more important on the horizon. The Yuki clan, Hozuki clan, and the Kaguya clan were about to go to war. While Yuki clan wasn't much of a problem the Hozuki clan ability to avoid physical damage, was. So for the time preparing for the war Byakuran was trained even harder in order to counter the Yuki and the Hozuki. Fortunately the Kage put a stop to the war. Afterwards the tension between the clans never died down. Currently Byakuran is still training in order to show all of Kiri the power of the Kaguya.
Objectives:
Prove the Strength of the Kaguya
Find an interesting Rival
Picture: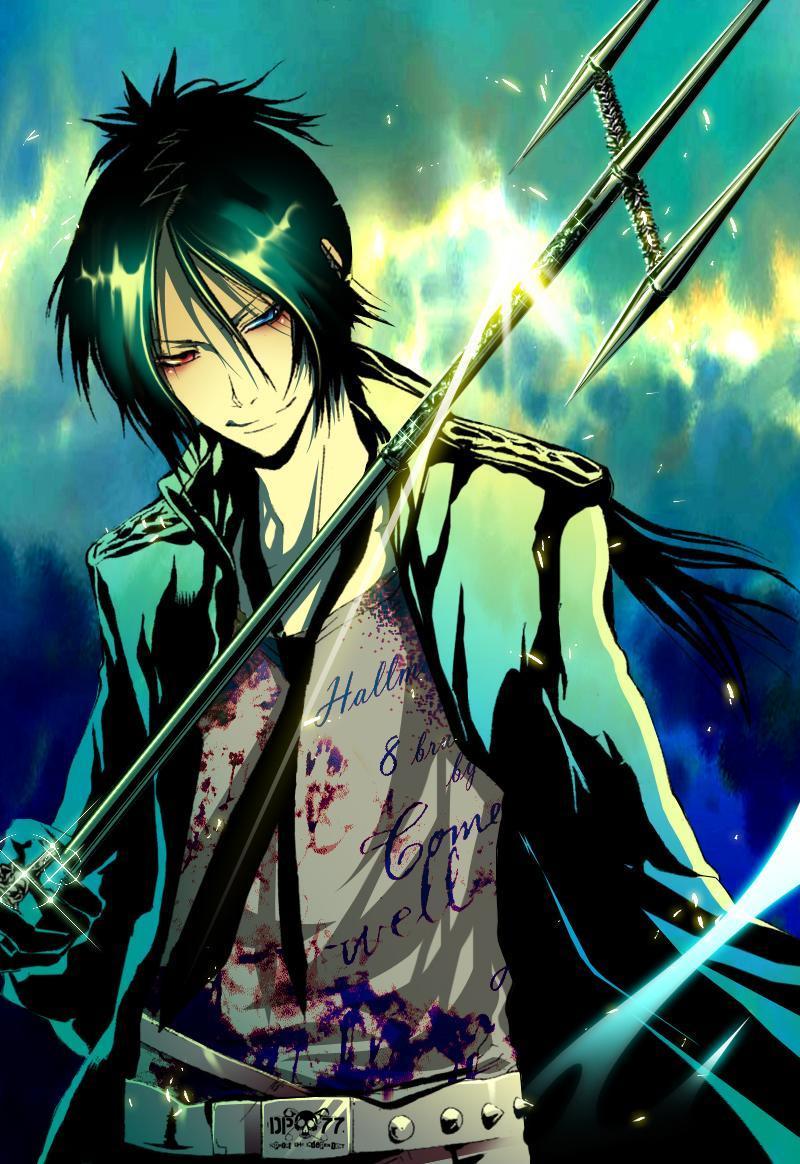 Face Claim:
Rokudo Mukuro
RP Sample:
(Optional)